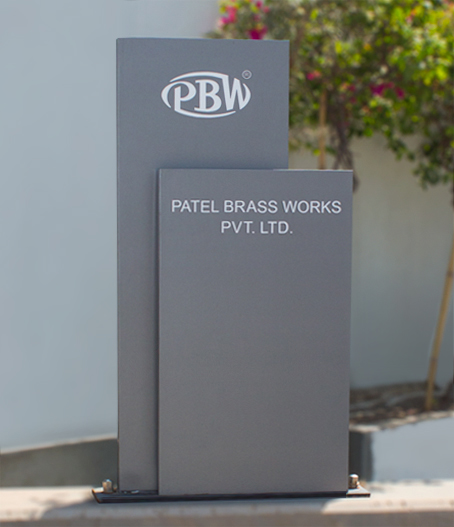 HISTORY
Late Shri R. C. Patel, founder of Patel Brass Works was one of the first entrepreneurs to set up manufacturing facilities at Rajkot.
Established in 1948 as a small foundry, PBW started its operations by producing castings for brass items. In 1953, a small workshop was added to manufacture brass buttons, tumblers and strainers. By 1965, PBW gained significant experience in casting and finishing of nonferrous components. Around this time, there was a need of developing critical components like bimetal bearings, which was identified by PBW then. Initially these were made for slow speed diesel engines. However in 1980, high grade precision bearings were introduced for high speed engines, compressors and earthmovers.
Around 1990 PBW ventured into export of outsourced critical engineering components for different applications like engines, compressors, pumps and purifiers, Earth Movers, Homogenizers etc.
Later in 2014, with aim of growing share of Large Bore Bearings worldwide, PBW's bearing manufacturing activity became part of JV with Federal Mogul Powertrain by way of establishing new JV company FM PBW Bearings Pvt. Ltd. The parent company Patel Brass Works Pvt. Ltd. continued with its business of engineering components.
PBW TODAY
Patel Brass Works Pvt. Ltd. is an ISO 9001:2015 certified company enriched with decades of experience in manufacturing as well as outsourcing critical engineering components for wide variety of equipment. With excellent production capabilities and supply chain, approved by renowned railways, PBW offers extensive range of replacement parts for ALCO & other locomotives. PBW has strong hold in manufacturing and supply of single metal/solid bronze Bushes, Washers and spares which finds application in different equipments. Since years, PBW is involved in development of components like; Liners, Pistons, Piston Rings, Valves, Valve Guides, Valve Seats, Cylinder Head, Rocker Arms etc. for Engines, Compressors, Pumps and Purifiers used in marine segment. Today, having more than 4000 such odd components in range which are not easy to source being for phased out equipments.
Components not in range can be developed based on drawings OR samples (with reverse engineering capabilities).
All these components are either manufactured in house with latest machining infrastructure or outsourced and supplied under full quality assurance of PBW. Today, we successfully cater our products to the domestic and overseas market, mainly Canada, U.S.A., Latin America, Europe, Middle East and Far East.